Challenge Reminder
"Inspiration and Motivation Are Overrated"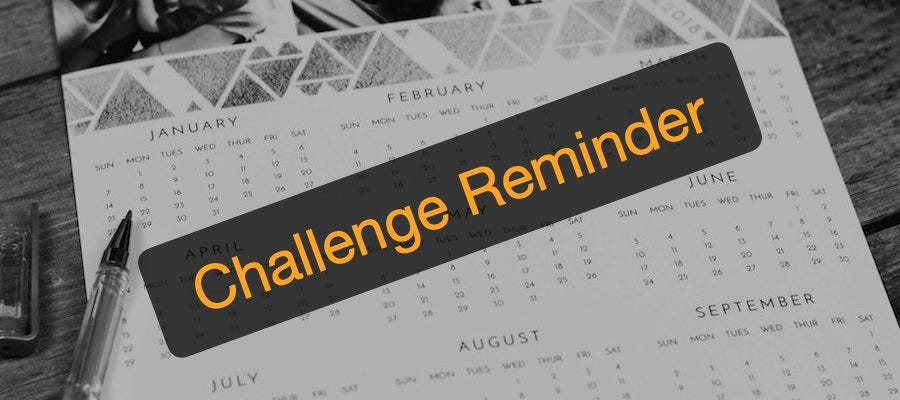 This is your midweek reminder for the current challenge:
Inspiration and Motivation Are Overrated
- Don't let perfectionism hold you back - Issue #170
Your challenge is to write a draft article or post by the end of this week. The details are in the original post on the Invincible Career newsletter website.
Have you selected a topic for your article yet?

Where will you be writing your draft article or post?

Do you have a preference for Medium, Substack, LinkedIn, or your own blog?

Do you have any questions about the writing challenge?

Are you feeling blocked?
Feel free to ask me questions or share a link to your draft article in the comments online. I'm here to help!
I can also help with sharing your finished article to my audience to drive more attention and engagement. Just let me know!
This post is for paid subscribers