Challenge Reminder
"Find an Accountability Partner"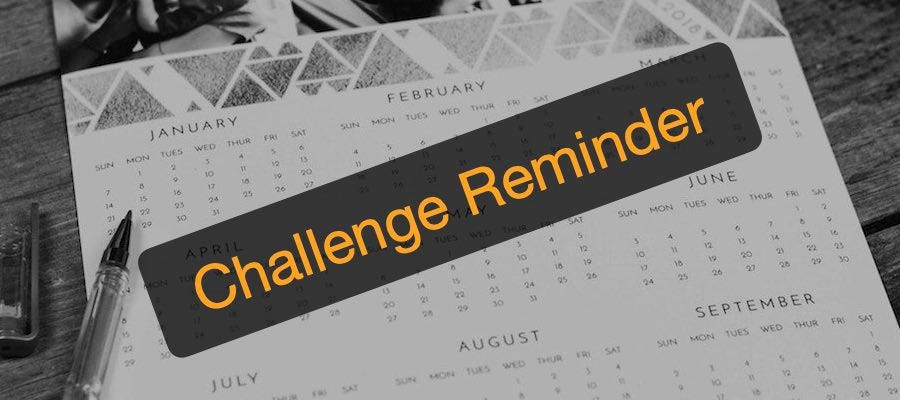 This is your reminder for the current challenge:
Find an Accountability Partner
- What goal do you need help achieving? - Issue #200
Your challenge for this week is to commit to a goal and find an accountability partner. Choose someone who will support you and encourage your pursuit of this specific goal. The details are in the original post on the Invincible Career newsletter website.
Do you have a goal in mind that you would like to achieve before the end of this year?

Who do you think would make a good accountability partner for you?

Do you need help finding someone?
Feel free to ask me questions or share your thoughts in the comments online.
This post is for paid subscribers