Challenge Reminder
"What Has Failure Taught You?"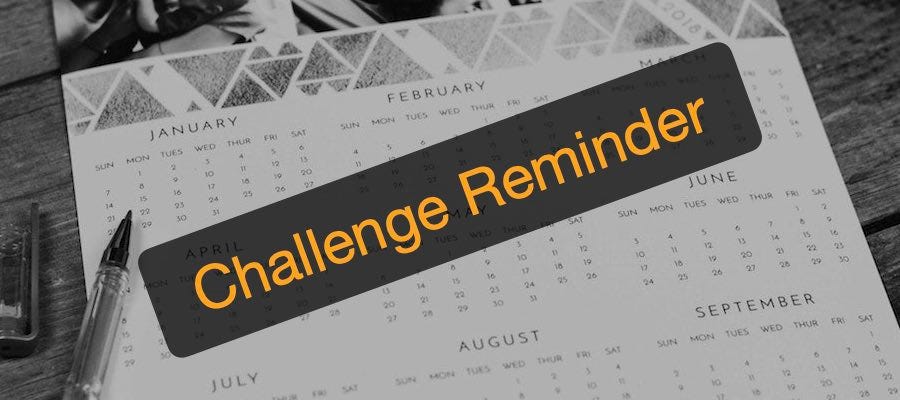 This is your reminder for the current challenge:
What Has Failure Taught You?
- Capture your learning lessons for this year - Issue #214
Your challenge for this week is to capture all of your failures for the year. Then, for each failure, please answer the questions that I listed in the newsletter. The details are in the original post on the Invincible Career newsletter website.
How many failures did you identify?

What were some of your most important lessons learned?
Feel free to ask me questions or share your thoughts in the comments online.
This post is for paid subscribers