Challenge - What Is Your Value Proposition?
🚀 Defining how you stand apart from the competition - Issue #176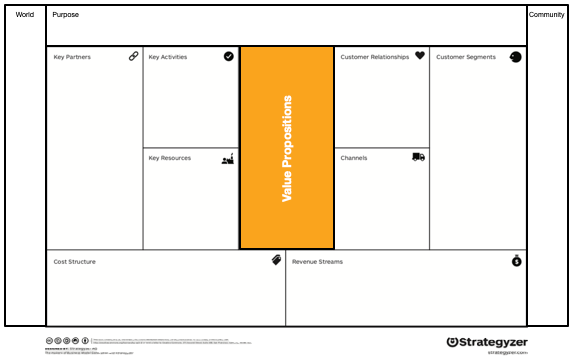 In the previous challenge, you considered how future proof your profession is. I also asked you to think about what you could bring to the world. Is there a global demand for what you do?
When you look at the business model canvas above, a "Value Proposition" is at the heart of the model. What you do — or create — must solve a problem and uniquely meet a need to be more valuable than what someone else does or creates.
We are all consumers who purchase goods and services. So, I'm sure that you are familiar with the concept of a value proposition. You make choices about what you will buy every day (e.g., brands of coffee, clothing, cars, streaming video services).
If you're a business owner, then you know that you must appeal to customers. Otherwise, they will purchase from your competition instead.
However, this concept is also right for employees. If you are going to treat your career like a business, you must think like a business owner selling the "product of you."
This post is for paid subscribers