Challenge Reminder
"Face Your Biggest Fears"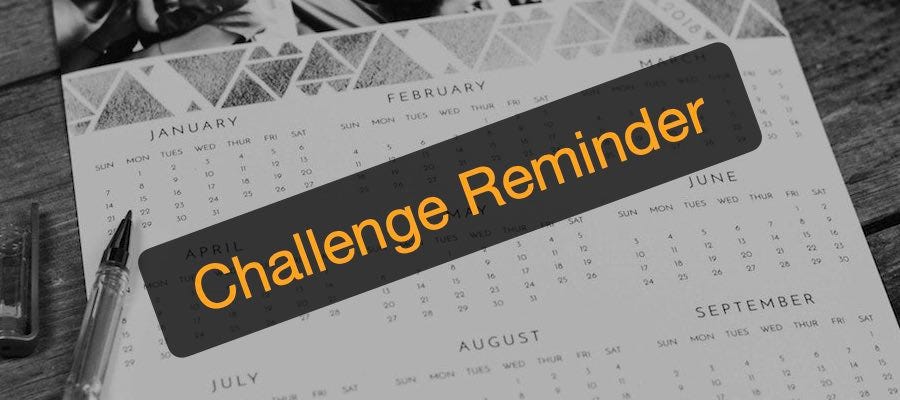 This is your reminder for the current challenge:
Face your biggest fears
- Put them to rest with a plan of action - Issue #218
Your challenge for this week is to capture all of your biggest fears about the future. Then, answer a few questions and add more details about each one.
Finally, make a plan to transform your thoughts into actions you can take to eliminate those fears and worries. The details are in the original post on the Invincible Career newsletter website.
How many fears did you capture?

How is your plan coming together for managing them?
Feel free to ask me questions or share your thoughts in the comments online.
This post is for paid subscribers